THE ROCKET FLEET
---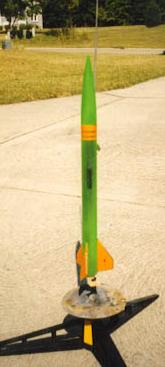 The Banshee 4
The most successful rocket in the fleet. This is also the fourth replacement of this model rocket.



The Prowler
Large parachute and a proud display of battle scars.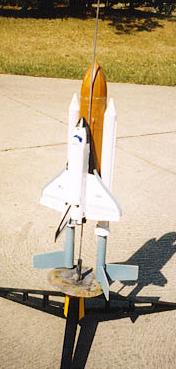 The Space Shuttle
A fun rocket to build, but not to fly; yet still entertaining.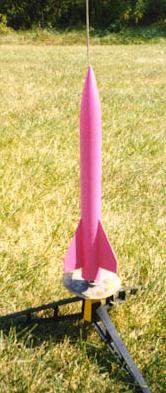 The panzy prowler
Roket also named the pink V2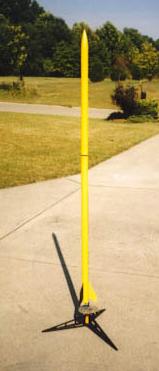 The SUPER PROWLER
Standing 5'3" tall, it is a kit bash of two Prowler kits with a scratch built D engine mount.
---
Other Rocket Photos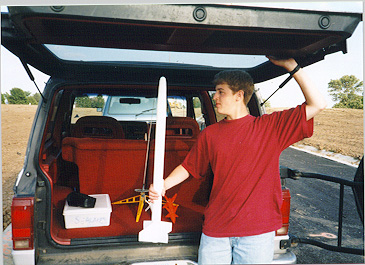 "That was Kirby's mighty Python which eventually suffered a devastating disaster, and was put into the Rocket Graveyard, but it rose again , as the Pygmy Python, which led the attack on the Common Wealth of Kentucky."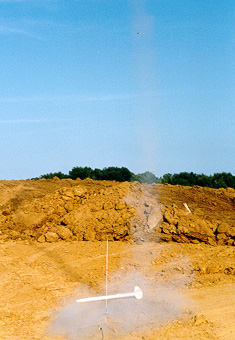 Bad Launch Photo.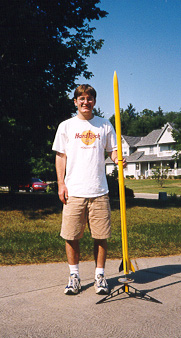 Shows the true size of the SUPER PROWLER.
---
HOME